Location: Persian Gulf, Iran | Since: 2004 | 25 Geosites | 2500 km2 | Population: 150,000
Qeshm Island is the largest island in the Persian Gulf with a very kind sociable local community, located in a subtropical hot and humid climate, situated in the vegetative area of the Persian Gulf and Oman Sea.
In addition to having a special strategic position and other various advantages, the island has a diverse and valuable nature. Special habitats, animal species, and rare plants, various geological phenomena, and picturesque landscapes are abundantly found.
The area of mangrove forests in Qeshm Island is more than 100,000 hectares. According to primary evaluations, around Qeshm and the Strait of Hormuz, the density of corals and related animal diversity in the Persian Gulf is very high. (Official website of Qeshm Island geopark)
The majority of geosites in the Qeshm Island Geopark are the result of tectonic moves and erosion workouts. Anticlines are the general phenomena in the Zagros Mountain Range, especially in Southern Iran. (JICA Report-2018)
Maps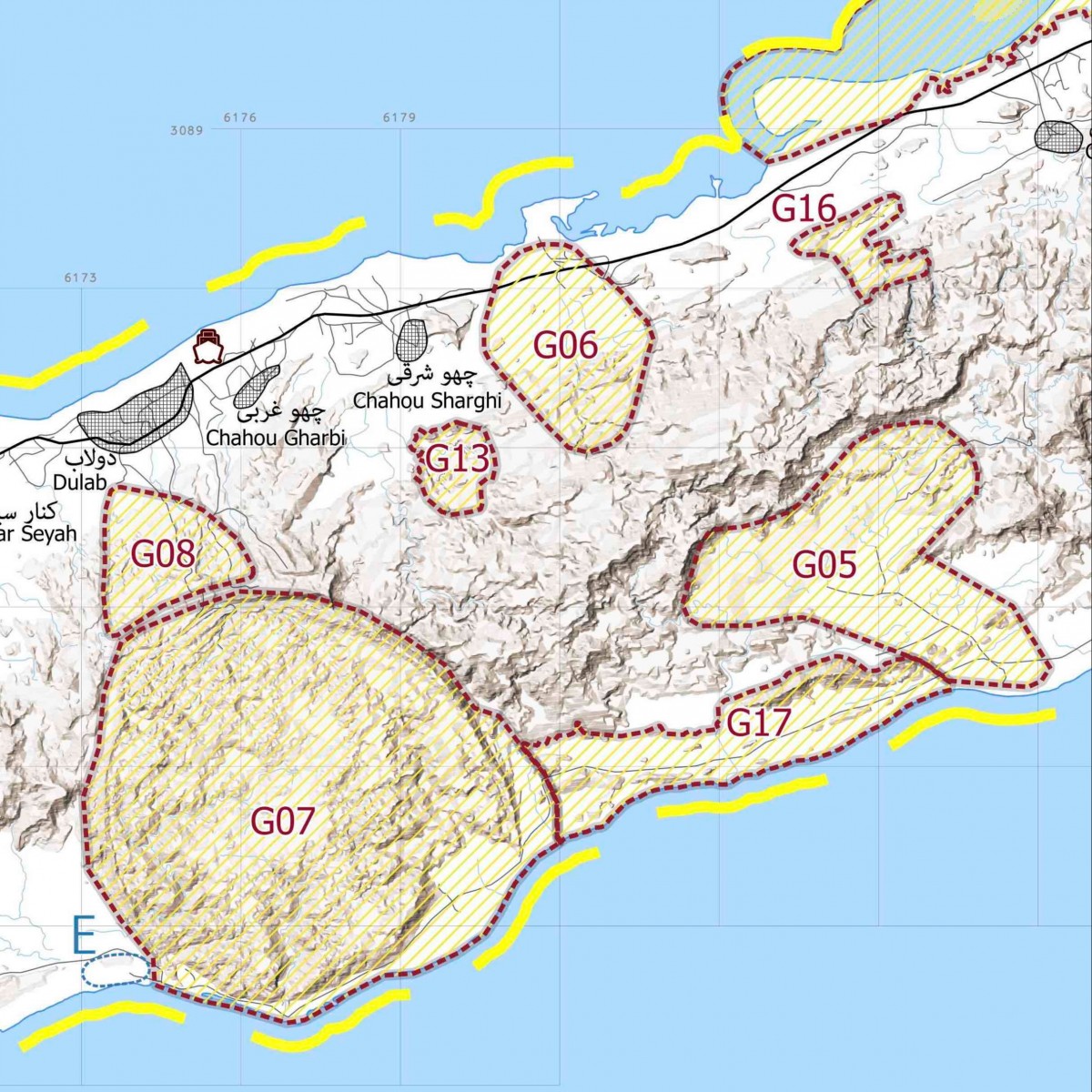 Qeshm Island UGGp, Iran
Map: Courtesy of Piramoon Architects Co.